Hello Agustus, on this occasion we will share an application that we think will be very useful for all of you. What is the tool, what is the application? Yeaaaa, this application is called [G] VPN Tunnel.

This application is a combination of several systems, there are STUNNEL engine and OPENVPN Engine.
This is an application still in the development phase, meaning this is the first time being published. In the future we will keep develop this application so that it can be used with more fiture in all computer devices. We hope this application will be useful, we have tried so that this application can be used easily even by ordinary people. Okay Let's get into the inside of this application.
This application as previously explained has an stunnel system, yeah injection here is for SSL mode. Custom Header also included in this application. U can set it, u can edit your config directly on this app. If you want to share the config u can export it too. Extension of this app is *.gvt (global vpn tunnel) .
ScreenShot Tool: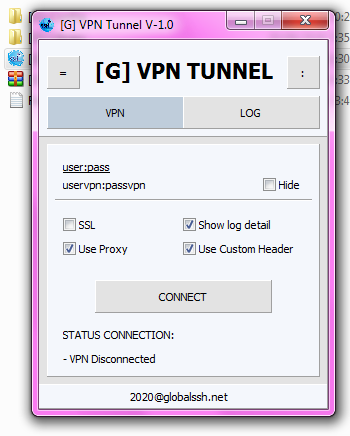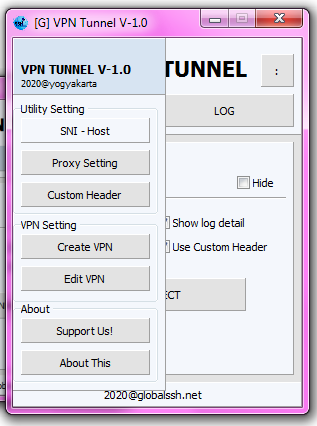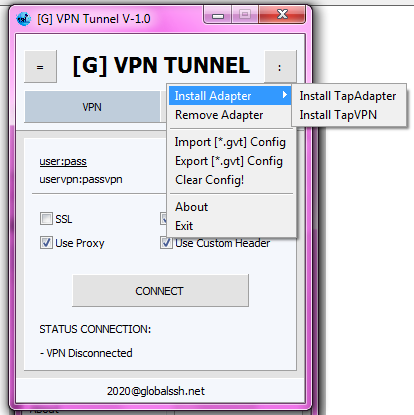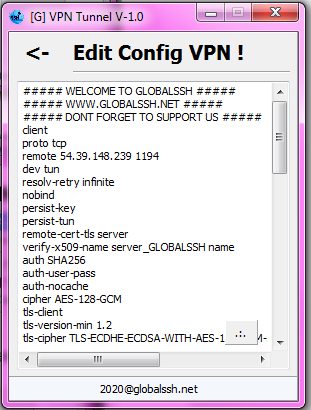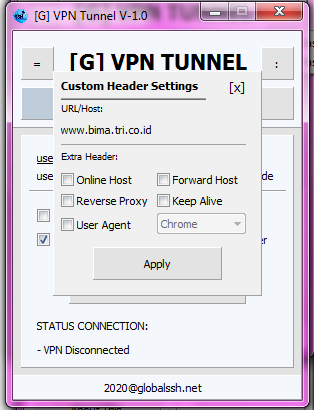 Version 1.0 Feature:
Surfing with VPN
Custom SSL settings
Custom VPN config
Can Run VPN SSL simplify (stunnel
version)
HTTP proxy only work with TCP proto on VPN config
SNI host/SSL mode only work on VPN with stunnel on server
Below are the download link for this tool:
Mirror Link:
if link error or not found you can contact us on globalssh Facebook pages. 🙂