Hii guys..September Ceria right. Hmmm on this occasion we will share an application that we think will be very useful for all of you PC user . What is the tool, what is the application? this is [G] Quantum Tunnel, which can tunnelling your PC by Quantum VPN with your quantum account.

This is an application still in the development phase, meaning this is the first time being published. Publish version is 1.0, and we call Beta version. This application build in 32bit version, but still can running on 64bit, we have try to use in win10 64bit and it can running succesfully. In the future we will keep develop this application so that it can be used with more fiture in all computer devices. We hope this application will be useful, we have tried so that this application can be used easily even by ordinary people. Okay Let's get into the inside of this application.
This application also support for SNI hostname input. If you want to share the config u can export it too. Extension of this app is *.gqt (global quantum tunnel) . You know Quantum for android? this application are similar, we have designed as same as on android to get easier step when used.
ScreenShot Tool: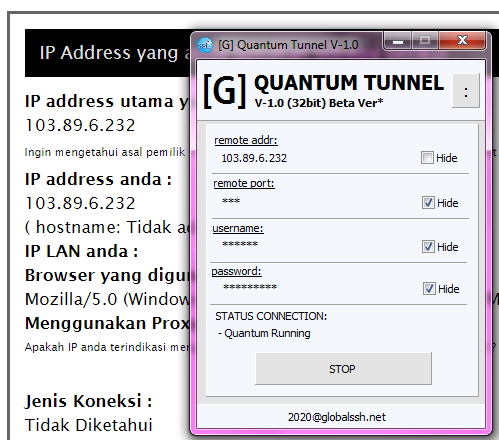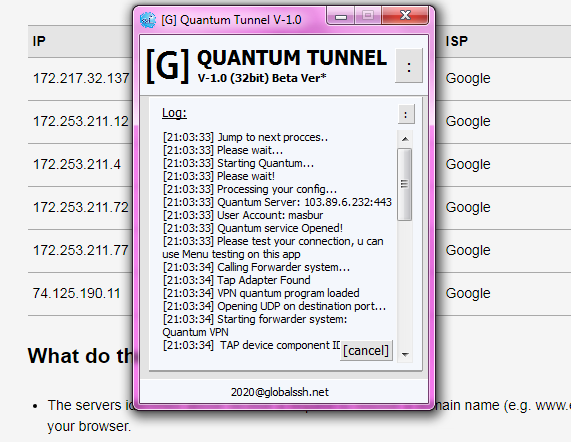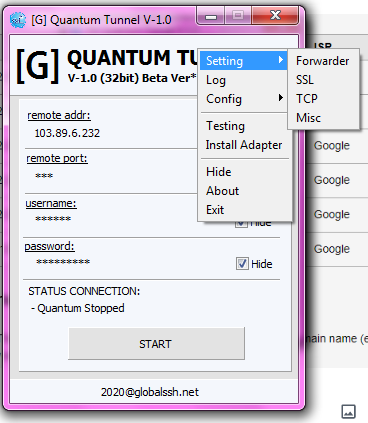 Version 1.0 Feature:
Custom SSL settings
Auto Load config on start
Auto Save Current Setting when exit
Export and Import quantum tunnel config (*.gqt)
Support for export to locked config
Have 5 Forwarder mode
Can Change Theme on application
Notes:
Must use quantum account
On 64 machine Proxifier error will apear, u can follow on there instruction to fix it (Proxifier Engine)
Wrong user/password did'nt have Respon on log. Just cannot connect to internet (u can use Testing feature on app menu)
Quantum VPN need tap adapter v 9 installed to lunch (please install it before choose this forwarder)
This application need VC redist and Net Framework to run. Minium requirement: NET FW 4.6.2 (recomended NET FW 4.8 with newest Visual Code redist)
Get the recomended requirement: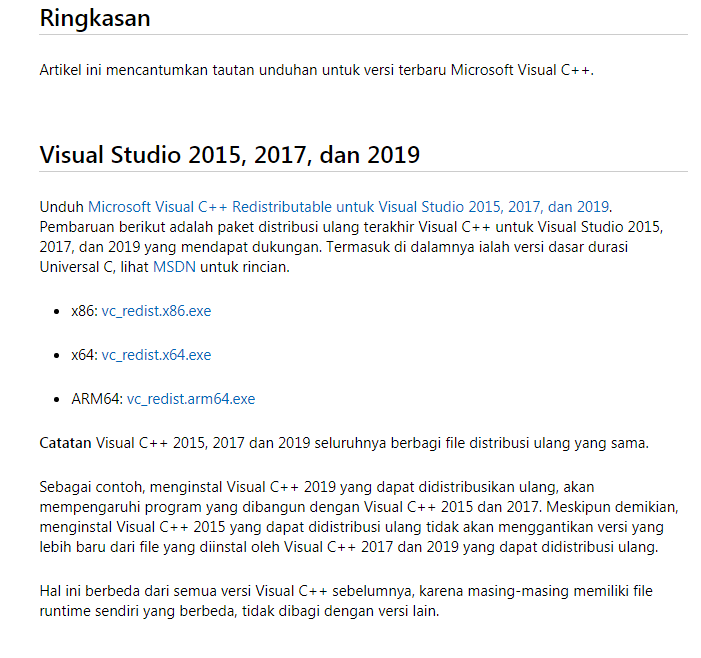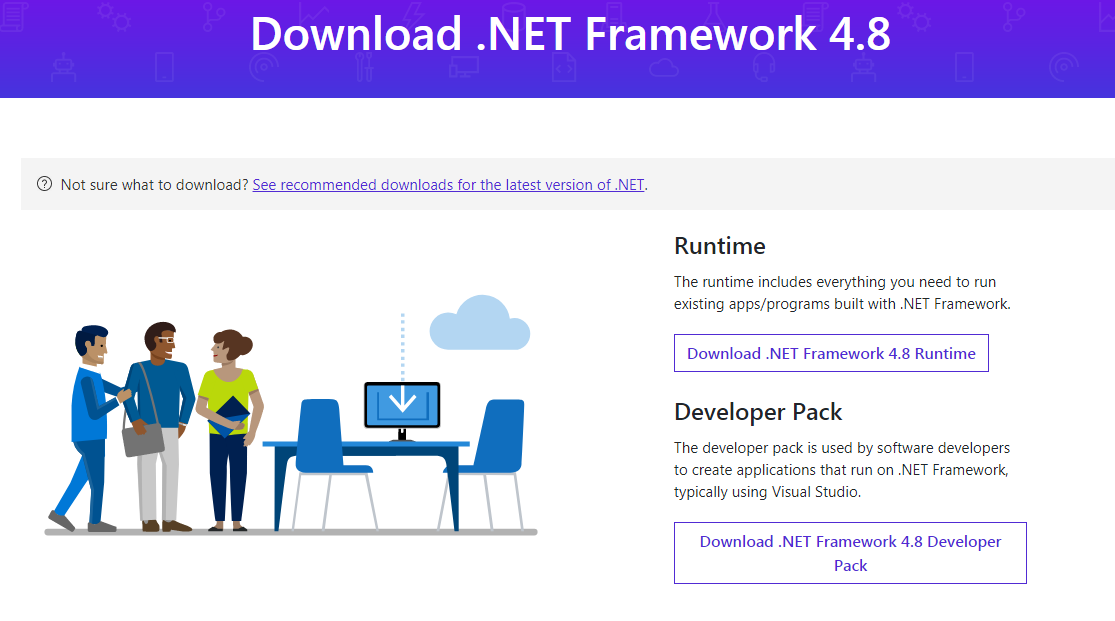 Below are the download link for this tool:
Mirror Link:
if link error or not found you can contact us on globalssh Facebook pages. 🙂