This is just the GUI Version of the brainfuck psiphon launcher that usually uses cmd to run it.
With this tool you don't need to open CMD manually, type CMD manually, etc.
besides that with this tool you can see how many are connected, can use it as an injection, and can do core settings, as well as other data practically.
Screenshot: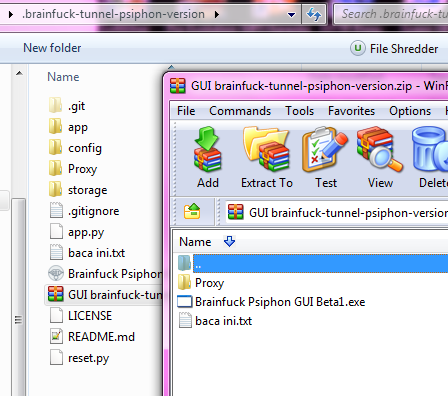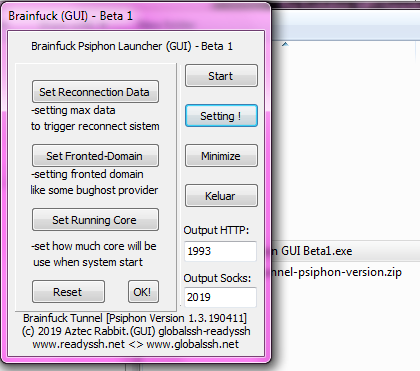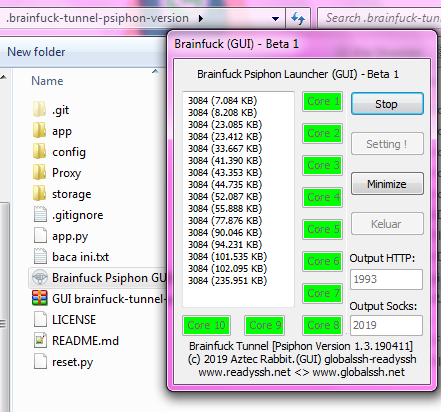 How to install this:
Just extract all files into the .brainfuck-tunnel-psiphon-version folder, which is where app.py and reset.py are located.
And you will see, besides App.py, the results will add the exe brainfuck gui file and proxy folder.
Note: Remember, you must have done brainfuck psiphon via manual cmd, and the results can connect. This is only limited to the launcher so that you are easier.
Features:
– can set MB reset data,
– can set core (PF must be adjusted again)
– can set Front domain
Download Link: